Karl's Tree Trimming Service Inc
Welcome to Karls Tree Trimming Service website! Karl and his team have been providing Tucson with the highest quality tree removal services since 1992. With over 35 years experience in the tree trimming and tree removal business, you can be sure that Karl will do the job right. He knows all the tricks to improving on your commercial or residential property.

Besides tree removal Karl has a wide range of other services including, his personal favorite, tree planting. Karl and his team are happy to come to you either within the Tucson city limits or the surrounding areas. With Karl you can expect high quality work at reasonable prices and your satisfaction is his number one priority. If you want efficient, experienced and affordable service, call Karl for your tree removal project!
Read more about Karl's Tree Trimming Service
Tree Removal Services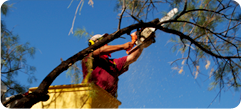 If you have a property in Tucson or the surrounding areas and you have a tree that needs to be removed, Karl is your guy.
No tree removal project is too big. You can also take comfort in having Karl remove your tree, because he appreciates their beauty and practices meticulous recycling methods.
Read more about Tree Removal
Tree Planting Services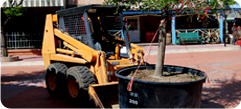 Living in the Tucson desert, we know how to appreciate a majestic, green tree. That's why Karl loves to help his customers bring that beauty home by planting trees on their commercial or residential property.
Karl and his team specialize in tree planting and they love doing it.
Read more about Tree Planting
Land Clearing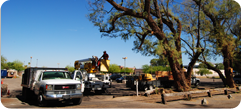 Do you need some land cleared? Put your trust in Karl's Tree Trimming Service to get the job done fast and well.
His superior and equipment and experience will get your desert, commercial or residential lot cleared in no time.
Read more Land Clearing